Facilites
The college is located in the wide spread campus, stretching through an area of 100 Acres. Along with this Institute Hospital, Medical, Nursing, Pharmacy Colleges are also situated. The infrastructure provided for College of Physiotherapy is as follows:
The college has adequate Class rooms, Conference hall, Seminar hall, a Walking school, an Exercise therapy lab, a Demonstration lab and an Electrotherapy lab.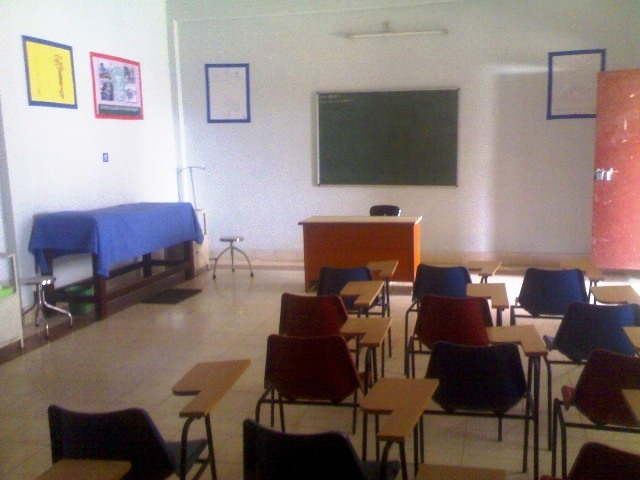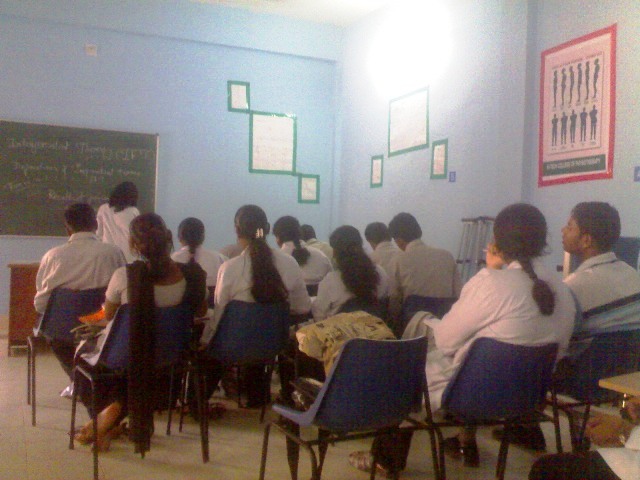 Class Rooms
Well Furnished spacious and ventilated classrooms with modern teaching aids like OHP, Slide Projector, LCD & Audio Visual teaching aids.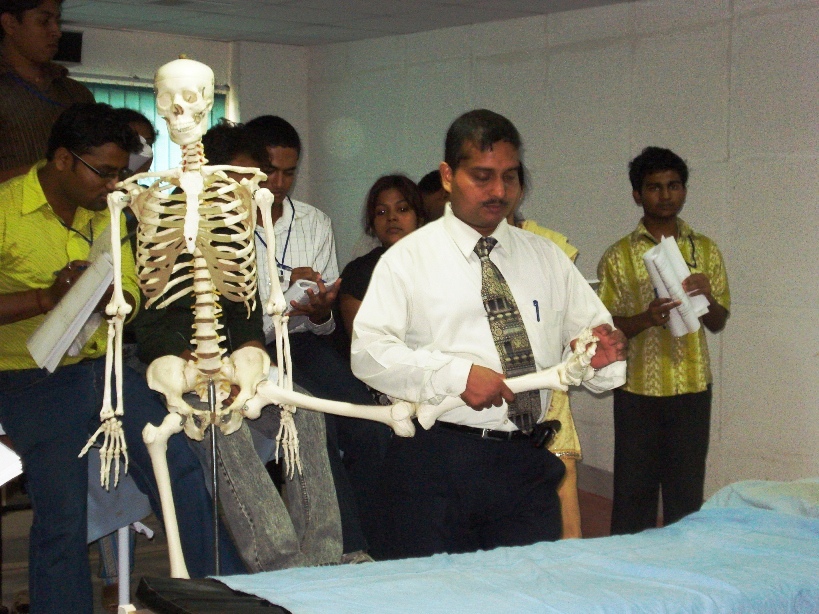 Labaoratroies
The College is equipped with the latest equipments. The whole campus which includes all the colleges, Hospital & Hostels is situated in a serene atmosphere.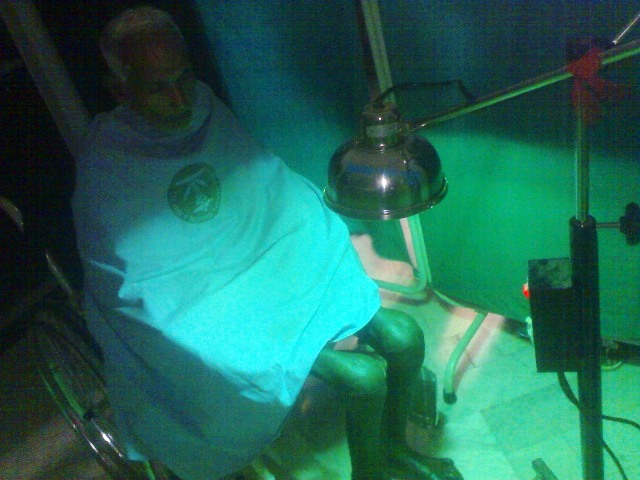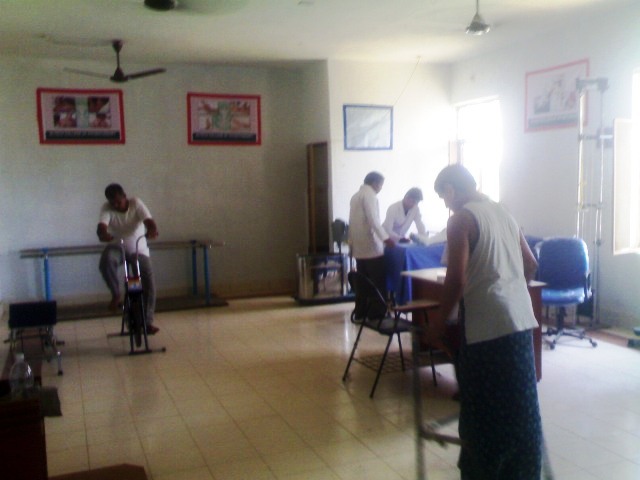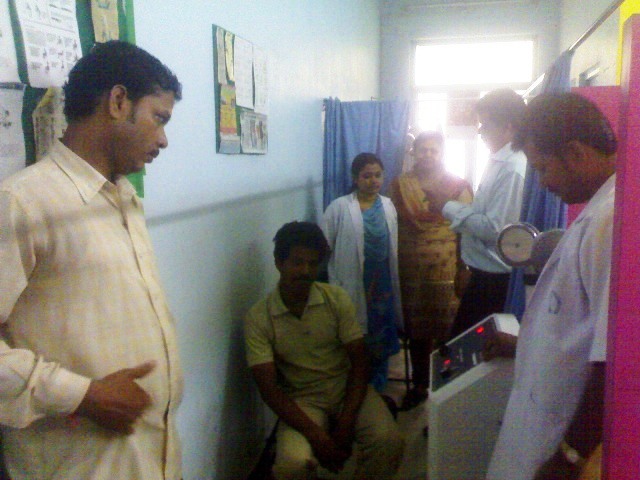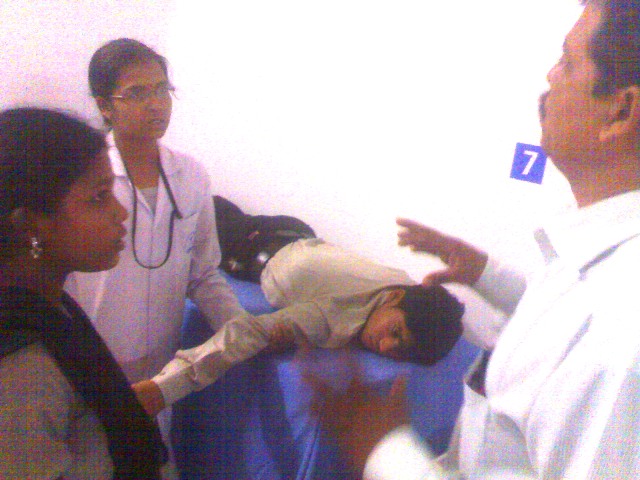 Practical Demonstration Room
The following practical demonstration rooms are available to teach students practicals:
Exercise Therapy room
Walking School
Electrotherapy Room
Anatomy & Physiology Museum
Demonstration Room (For Manipulative & Massage Therapy)
Seminar/Clinical Demonstrations

Hospital
The College is attached to 750 bedded multi-speciality Hi-Tech Medical College & Hospital with a full-fledged physiotherapy department with hi-tech instruments and facilities to train students in various specialities and for Internship program (6 months).
Community Health Centres
A Physiotherapy department is functioning at Acharya Vihar,Bhubaneswar Urban health centre to serve for the following purposes:
Give free physiotherapy treatment to the needy poor people.
Train the BPT interns in the community set up.
Electrotherapy Room
Use as a base for Community Based Rehabilitation program.
For NSS activities in and around Acharya vihar Urban Health Centre.
Instruments
The Practical rooms are well equipped with modern and Sophisticated Electrotherapy and Exercise therapy instruments.
Central Library
The Central Library has a stock of 11776 books, 1202 reports which includes WHO publications, Environmental Health Criteria Reports, Public Health Reports, Technical Report Series. It has collection of 51 Dissertations. The Library is subscribing to 233 Periodicals. There are 3466 Bound Journals (Back volumes). The Library also has 42 Video Cassettes, 33 Audio Cassettes, 5920 Slide collections and 138 CD-ROMs.
Reference Service

Reference Service as a personal aid provided to the user by the Library Staff in interpreting Library collection for study and research. The Library staff assists the user to locate needed information from the available information resources. On the basis of collection, the Library provides reference service to its user.

Reprographic Service

By this service library provides Photocopies of Article from Journals and Books to the user as and when there is demand.

Audio-Visual Service

Through this service, the Library provides Audio & Video Cassettes facilities to the Students & Faculties for in house usages.

Inter-Library Loan Service

The Library helps to obtain Photocopies of references from National Medical Library, New Delhi, and from other libraries also.

CD ROM Service

Medline CD Rom service for comprehensive literature review and on silver platter covers the years 1966 to till date.

Computer Service

The Library offers following Computer service to user:

Facilities for preparing presentation such as slides, and scanning.

Internet

The Central Library is having Internet facilities with15 Terminals which are used by the students and faculty members. It is used for literature search, Browsing latest journals articles, keeping them selves up to date their knowledge and for sending E-mail.
Facilities for Extra Curricular Activities
Sports

Indoor, Outdoor Stadiums and Gymnasium are available. Experienced Physical Directors available to train students in various sports activities.

Culturals

A full-fledged spacious air conditioned auditorium is available to conduct various cultural programs.
Transportation Facilities
A Fleet of Vehicles are available to meet the transportation needs for students and staffs for various activities.
Canteen Facility
Canteen facilities and refreshment stalls are available for the benefit of students. A Students store for purchasing stationeries is also available.
Hostel
Hostel accommodation for 200 students is available for both boys and girls within the campus. Mess facilities are provided in the hostel Premises.
Hostel is located in a calm and educative atmosphere. Well -ventilated room furnished with cot, table and chair are provided. A common TV room, phone facilities and recreation facilities are available.
A common mess for boys and girls of all Medical Institution in the campus is provided in the hostel premises. Hygienic Vegetarian and Non vegetarian food under the supervision of qualified dietician are prepared. All the mess expenses are divided equally amongst the resident students.